Exploit:Employee email account breach
Shubert Organization: Theatrical producing organization and owner of theaters in Manhattan and New York City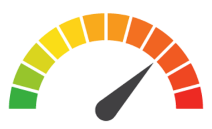 Risk to Small Business: 1.777 = Severe: Hackers gained access to several employee email accounts containing sensitive personal information. The data breach occurred last February, and it's unclear why the company either took so long to identify the intrusion or to communicate the incident with stakeholders. Regardless, it underscores the importance of strong defenses, as the company is now responsible for providing credit monitoring services for 24 months. However, this pales in comparison to the incalculable reputational damages that can occur with the magnitude of this breach.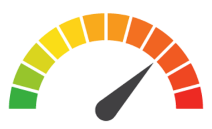 Individual Risk: 2.285 = Severe: Although the company can't confirm that the intruder accessed personal information, the affected accounts included customers' names, credit card numbers, and credit card expiration dates.
Customers Impacted: Unknown
How it Could Affect Your Customers' Business: While every company is responsible for putting up strong defenses again cybercriminals, bad actors are highly motivated and continually operate with an advantage. Therefore, it's crucial for companies to differentiate themselves through their support services to help impacted individuals in the wake of a data disaster.
Risk Levels:
1 - 1.5 = Extreme Risk
1.51 - 2.49 = Severe Risk
2.5 - 3 = Moderate Risk
*The risk score is calculated using a formula that considers a wide range of factors related to the assessed breach.