Exploit: Employee email account breach
City of Sun Prairie: Local government municipality serving Sun Prairie, Wisconsin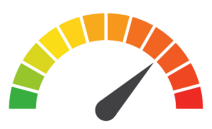 Risk to Small Business: 2 = Severe: When hackers gained access to employee accounts for nearly three months, they were able to view personal information about the city's residents. Even though the city hired a third-party forensics firm to investigate the matter, they were unable to determine what information was captured in the breach. The lengthy communications delay and uncertainty surrounding the data accessed reveals that the government agency was fundamentally unprepared for a cyber attack. Although the city is now taking steps to update their cybersecurity protocols in the wake of this data breach, a clear opportunity was missed to secure their network before it was infiltrated by bad actors.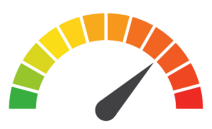 Individual Risk: 1.857 = Severe: The compromised email accounts contained personally identifiable information for residents of Sun Prairie, including social security numbers, account login ID and passwords, driver's license and state identification numbers, bank account numbers, medical information, and payment card information. City officials are unable to identify specific accounts that were accessed, which means that anyone doing business with Sun Prairie should obtain credit and identity monitoring services to ensure that their personal information is safe..
Customers Impacted: Unknown
How it Could Affect Your Customers' Business: Hackers have many ways to access employee email accounts, but organizations can take steps to prevent some of these methods from being successful. For instance, proper training about phishing attacks can stop many bad actors in their tracks. At the same time, knowing if your employees' email accounts are compromised can help sidestep breaches from happening in the first place.
Risk Levels:
1 - 1.5 = Extreme Risk
1.51 - 2.49 = Severe Risk
2.5 - 3 = Moderate Risk
*The risk score is calculated using a formula that considers a wide range of factors related to the assessed breach.