Exploit: Ransomware
Entercom Communications: Broadcasting and radio company based in Bala Cynwyd, Pennsylvania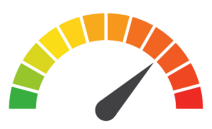 Risk to Small Business: 2.111 = Severe: Hackers were able to spread ransomware across a company's network using one company computer. The attack brought down email services, billing networks, and shared drives. While broadcasts continue uninterrupted, employees have been warned not to connect any devices to the company network, and Entercom expects several days of outages before services will be fully restored. Hackers are demanding $500,000 to decrypt the ransomware, but the company is choosing to use cybersecurity services to restore their network instead.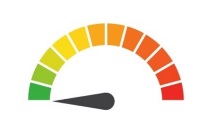 Individual Risk:No personal information was compromised in the breach.
Customers Impacted: Unknown
How it Could Affect Your Customers' Business: : Regardless of the recovery methodology, recovering from a ransomware attack is incredibly expensive. In this case, hackers demanded $500,000 to restore Entercom's network, a cost that comes without guarantees that bad actors will follow through on their promises. However, restoring a network often carries similar or even higher costs, meaning that there are no good solutions once an attack occurs. In a similar breach early this year, a station estimated that they lost up to $800,000 in revenue in addition to the $500,000 recovery charge. Consequently, it's clear that every business needs to protect its bottom line by ensuring that its cybersecurity standards align with today's emerging threat landscape.
Risk Levels:
1 - 1.5 = Extreme Risk
1.51 - 2.49 = Severe Risk
2.5 - 3 = Moderate Risk
*The risk score is calculated using a formula that considers a wide range of factors related to the assessed breach.