Exploit: Phishing attack
Metro Mobility: Shared ride public transportation service for riders with disabilities and health complications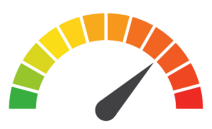 Risk to Small Business: 2.111 = Severe: A company employee fell victim to a phishing scam that provided hackers with access to an email account that contained customer data. The breach was discovered on August 14th, and it includes information from rides starting on June 13th. The company issued an apology for the incident, and they are upgrading their email security protocols to prevent this from happening in the future. However, it's impossible to retroactively secure personal data, and Metro Mobility will certainly incur a significant cost for failing to protect sensitive information in advance.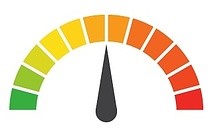 Individual Risk: 2.714 = Moderate:  Hackers had access to personal information for over a month, which ranged from riders' names, pickup and drop-off addresses, ride times, and, in some cases, phone numbers. Fortunately, financial data and Social Security information was not accessed in the breach. However, such seemingly innocent information can be used to perpetuate crippling attacks, and those impacted by the breach should be especially careful to monitor their accounts for suspicious or unusual activity.
Customers Impacted: 15,200
How it Could Affect Your Customers' Business:A data breach has far-reaching consequences for any company, which makes a preventable attack like a phishing scam especially problematic. Protecting customer data means protecting your bottom line, and cybersecurity training is a low-cost initiative to ensure that phishing threats are neutralized before they compromise customer data and put your company at risk.
Risk Levels:
1 - 1.5 = Extreme Risk
1.51 - 2.49 = Severe Risk
2.5 - 3 = Moderate Risk
*The risk score is calculated using a formula that considers a wide range of factors related to the assessed breach.