Exploit: Ransomware
Premier Family Medical: Comprehensive family healthcare provider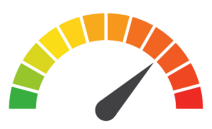 Risk to Small Business: 2.111 = Severe: A ransomware attack on Premier Family Medical has significantly restricted employees' access to patient data and company services, halting key business operations. In some cases, the opportunity cost associated with a ransomware attack can be more costly than the actual recovery effort, placing a multifaceted strain on a business's finances.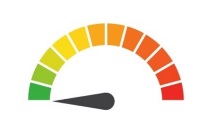 Individual Risk: : No personal information was compromised in the breach.
Customers Impacted: 320,000
How it Could Affect Your Customers' Business: Ransomware attacks have been on the rise in 2019, often targeting SMBs with limited resources for cybersecurity initiatives. Unfortunately, whether companies pay a ransom or restore operations using other recovery efforts, the implications can lead to lower ROI, or even worse, closed doors. When it comes to protecting your network against a ransomware attack, a strong defensive posture is the only option, and it's one that every business should consider to be mission-critical in today's digital environment.
Risk Levels:
1 - 1.5 = Extreme Risk
1.51 - 2.49 = Severe Risk
2.5 - 3 = Moderate Risk
*The risk score is calculated using a formula that considers a wide range of factors related to the assessed breach.