Exploit: Ransomware
Campbell County Memorial Hospital: Healthcare provider operating as part of the Campbell County Health Department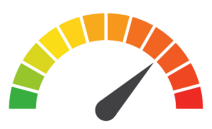 Risk to Small Business: 2.111 = Severe: A ransomware attack on Campbell County Memorial Hospital forced the healthcare provider to divert ambulance services, cancel surgeries, and stop admitting patients. The hospital's emergency room remains operational, but many services are curtailed. Hackers did not send a ransom demand, leaving hospital IT administrators grappling for a solution. Campbell County Memorial Hospital reports that no patients were harmed because of the outage. However, with no solution in sight, patient care remains dubious and the long-term financial ramifications of the incident could be extensive.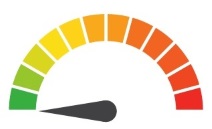 Individual Risk: No personal information was compromised in the breach.
Customers Impacted: Unknown
How it Could Affect Your Customers' Business: Unfortunately, once a ransomware attack infects your network, there are usually no get-out-of-jail-free cards. Ransom demands themselves often cost companies hundreds of thousands, whereas restorative services can be even more expensive. Moreover, the opportunity costs associated with interrupted business processes only makes matters worse. In this case, patients' lives could have been put at risk, which is a worst-case scenario for any cybersecurity incident.
Risk Levels:
1 - 1.5 = Extreme Risk
1.51 - 2.49 = Severe Risk
2.5 - 3 = Moderate Risk
*The risk score is calculated using a formula that considers a wide range of factors related to the assessed breach.