An unsecure database at nCourt exposes information containing customer financial data
https://www.pymnts.com/news/security-and-risk/2020/payments-processor-ncourt-left-years-data-exposed/
Exploit: Unprotected database
nCourt: Payment processor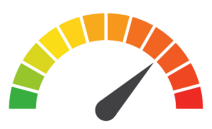 Risk to Small Business: 2.341 = Severe nCourt developers failed to secure a database containing customers' financial data from its two websites that facilitate court payments. The breach compromised three years of customer data through November 2019. Unfortunately, this information has already been posted on hacking forums where bad actors can use it for many nefarious purposes.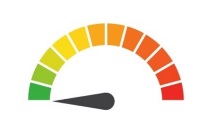 Individual Risk: At this time, no personal information was compromised in the breach.
Customers Impacted: Unknown
How it Could Affect Your Customers' Business: Companies in every sector have seen an uptick in cybersecurity threats as COVID-19 disrupts business-as-usual and puts many people on edge. This is especially true for the healthcare industry, which is experiencing a deluge of ransomware attacks, phishing scams, and other threats at a critical time.
Risk Levels:
1 - 1.5 = Extreme Risk
1.51 - 2.49 = Severe Risk
2.5 - 3 = Moderate Risk
*The risk score is calculated using a formula that considers a wide range of factors related to the assessed breach.