https://www.jdsupra.com/legalnews/wisan-smith-racker-prescott-confirms-5913417/
Exploit: Hacking
Wisan Smith Racker & Prescott: Accounting Firm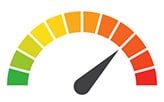 Risk to Business: 1.716 = Severe
Salt Lake City Utah Based accounting firm Wisan Smith Racker & Prescott has disclosed that they have experienced a data breach. On June 14, 2022, the firm learned that an unauthorized party had penetrated its IT security and accessed information about their clients. That information was subsequently used to file fraudulent tax returns supposedly on behalf of several of the company's clients. Data breach letters have been sent to all of the clients impacted by this breach.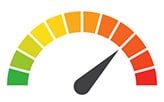 Individual Risk: 1.788 = Severe
The exposed information varies depending on the individual, but it may include a clients' name, Social Security number, driver's license or state identification card number, passport number, military identification number, government-issued identification number, financial account information, date of birth, electronic signature, medical information and health insurance information.
How It Could Affect Your Customers' Business: Ransomware attacks on service providers in the supply chain are an ongoing problem that won't be going away anytime soon.
Risk Levels:
1 - 1.5 = Extreme Risk
1.51 - 2.49 = Severe Risk
2.5 - 3 = Moderate Risk
*The risk score is calculated using a formula that considers a wide range of factors related to the assessed breach.