https://www.securityweek.com/ransomware-group-claims-have-breached-foxconn-factory
Exploit: Hacking
Aesto Health: Medical Information Services Provider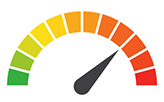 Risk to Business: 1.976 = Severe
Aesto Health has announced it recently experienced a cyberattack that caused disruption to certain internal IT systems. The Alabama-based company disclosed that it had experienced a security breach that was detected on March 8, 2022. Aesto Health has brought in a third-party computer forensics company to assist with the investigation. They've also determined that an unauthorized individual had access to the affected systems from December 25, 2021, to March 8, 2022.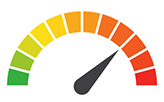 Risk to Business: 1.915 = Severe
A review of the affected files confirmed they contained patients' protected health information, including names, dates of birth, physician names, and report findings related to radiology imaging at Osceola Medical Center (OMC) in Wisconsin. No Social Security numbers or financial information were viewed or stolen, and OMC systems and electronic medical records were unaffected.
How It Could Affect Your Customers' Business: Healthcare providers in the US don't just have to worry about the standard expenses of a data breach, they face big regulatory penalties too
Risk Levels:
1 - 1.5 = Extreme Risk
1.51 - 2.49 = Severe Risk
2.5 - 3 = Moderate Risk
*The risk score is calculated using a formula that considers a wide range of factors related to the assessed breach.