https://www.bleepingcomputer.com/news/security/digital-security-giant-entrust-breached-by-ransomware-gang//
Exploit: Ransomware
Entrust: Software Company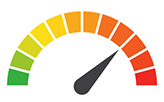 Risk to Business: 1.776 = Severe
Digital security software maker Entrust has confirmed that it suffered a cyberattack where threat actors breached its network and stole data from internal systems. Entrust says that about two weeks ago, bad actors penetrated security and gained access to corporate data. The company maintains that data theft does not have an impact on its products and services. No ransomware group has claimed responsibility for the attack as of press time, and no ransom demand has been released.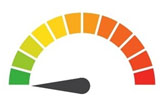 Individual Impact:
No information about consumer/employee PII, PHI or financial data exposure was available at press time.
How It Could Affect Your Customers' Business: Bad actors aren't just looking for PII/PHI or financial data, they're also in the market to steal data about OT and proprietary data.
Risk Levels:
1 - 1.5 = Extreme Risk
1.51 - 2.49 = Severe Risk
2.5 - 3 = Moderate Risk
*The risk score is calculated using a formula that considers a wide range of factors related to the assessed breach.