Exploit: Credential harvesting phishing email
Broome County: Local government in the Binghamton, New York metropolitan area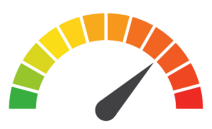 Risk to Small Business: 2 = Severe: A phishing email compromised the email and PeopleSoft accounts of several county employees, ultimately exposing sensitive personal information and impacting the county's payroll system. The county became aware of the breach on January 2nd, when hackers attempted to change an employee's direct deposit information. In this case, a simple security vulnerability now requires the county to absorb the costs of post-breach management, a fee that is considerably higher than proactively training employees and implementing safeguards. Such a recommendation seems like a no-brainer, especially when analyzing the modest budgets of many local government systems.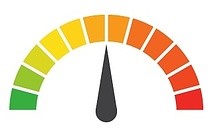 Individual Risk: 2.571 = Moderate: The breach compromised data from 13 different agencies and third-party affiliates, including names, dates of birth, contact details, social security numbers, financial information, credit card information, medical record numbers, patient identification numbers, diagnosis and treatment, and health insurance credentials. Anyone affiliated with the impacted departments should immediately seek identity and credit monitoring services. Moreover, since the hackers attempted to alter an employee's direct deposit information, those impacted should monitor their records for abnormalities.
Customers Impacted: Unknown
How it Could Affect Your Customers' Business: Phishing scams are quickly becoming normative for local governments and SMBs. In this case, a single phishing scam had cascading consequences for a local government, which is now tasked with repairing its technological infrastructure while undergoing the arduous process of restoring the constituents' confidence in their data stewardship. Since phishing scams are entirely preventable, partnering with a third-party training solution is a veritable must-have in today's digital environment.
Risk Levels:
1 - 1.5 = Extreme Risk
1.51 - 2.49 = Severe Risk
2.5 - 3 = Moderate Risk
*The risk score is calculated using a formula that considers a wide range of factors related to the assessed breach.