https://www.azcentral.com/story/news/local/arizona-education/2021/03/19/maricopa-community-college-students-without-tech-systems/4759189001/
Exploit: Ransomware
Maricopa Community College: Institution of Higher Learning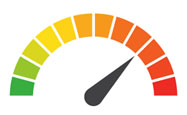 Risk to Business: 2.312 =Severe Classes have been disrupted as a suspected ransomware attack has caused extensive IT outages at Maricopa Community College. Education tools including MyInfo, Canvas, RioLearn, Maricopa email, Maricopa Google Tools and the Student Information System/Student Center are unavailable. The 10 college system has extended the semester by at least a week and expects service to be restored this week.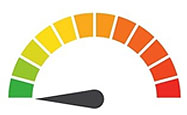 Individual Impact: No sensitive personal or financial information was announced as impacted in this incident, but the investigation is ongoing.
Customers Impacted: Unknown
How it Could Affect Your Customers' Business: One small email handling mistake can have devastating consequences. Stop ransomware from clobbering your business by preventing employees from interacting with phishing emails.
Risk Levels:
1 - 1.5 = Extreme Risk
1.51 - 2.49 = Severe Risk
2.5 - 3 = Moderate Risk
*The risk score is calculated using a formula that considers a wide range of factors related to the assessed breach.