https://therecord.media/louisiana-authorities-investigating-ransomware-attack-on-city-of-alexandria/
Exploit: Hacking
Private Client Services LLC. : Financial Services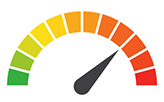 Risk to Business: 1.801 = Severe
Private Client Services, LLC ("PCS") has disclosed a data breach that the company is blaming on an unauthorized party gaining access to sensitive consumer information through a compromised employee email account. The company sent data breach letters to 22,554 impacted people on May 27, 2022.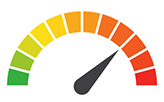 Risk to Business: 1.822 = Severe
According to PCS, the breach resulted in the names, Social Security numbers, driver's license numbers and state identification numbers being compromised
How It Could Affect Your Customers' Business: Financial Services & Banking was the sector that experience the most ransomware attacks in 2021 and that pace isn't slowing down.
Risk Levels:
1 - 1.5 = Extreme Risk
1.51 - 2.49 = Severe Risk
2.5 - 3 = Moderate Risk
*The risk score is calculated using a formula that considers a wide range of factors related to the assessed breach.