https://dfw.cbslocal.com/2020/09/23/texas-company-software-local-governments-schools-data-breach/
Exploit: Ransomware
Tyler Technologies: Public and Defense Sector Software Provider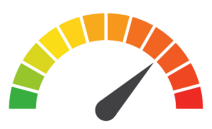 Risk to Small Business: 1.779 = Severe North Texas company Tyler Technologies, provider of software services for everything from jail and court management systems to payroll, human resources, tax, and bill collection and land records, experienced a devastating ransomware attack. The company says that the impact of the incident is limited to internal corporate network and phone systems and that there has been no impact on hosted client environments, including its election results reporting software, although some clients are reporting escalating login problems since the attack.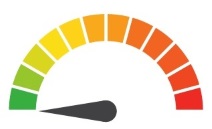 Individual Risk: P No personal data was reported as part of this incident.
How it Could Affect Your Customers' Business: An event like this at a technology provider is not a good look, especially for a contractor that handles both defense sector jobs and election reporting software. 
Risk Levels:
1 - 1.5 = Extreme Risk
1.51 - 2.49 = Severe Risk
2.5 - 3 = Moderate Risk
*The risk score is calculated using a formula that considers a wide range of factors related to the assessed breach.