https://www.securityweek.com/ransomware-group-threatens-leak-data-stolen-security-firm-entrust
Exploit: Ransomware
Entrust: Cybersecurity Solutions Company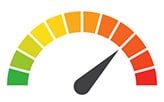 Risk to Business: 1.877 = Severe
Entrust has fallen victim to a ransomware attack by the LockBit group. LockBit added Entrust to its Tor site last Thursday. The Minneapolis-based provider of payment security solutions confirmed the incident. The company admitted that threat actors had gained access to systems used for HR, finance and marketing, but said there was no evidence that the operation or security of its products and services was impacted.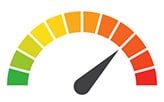 Individual Risk:
No information about consumer/employee PII, PHI or financial data exposure was available at press time.
How It Could Affect Your Customers' Business: Ransomware groups have been ramping up operations, with risk up by over 60%.
Risk Levels:
1 - 1.5 = Extreme Risk
1.51 - 2.49 = Severe Risk
2.5 - 3 = Moderate Risk
*The risk score is calculated using a formula that considers a wide range of factors related to the assessed breach.