Exploit: Unauthorized system access
Evite: : Social planning and e-invitation service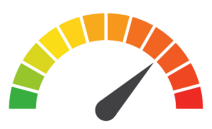 Risk to Small Business: 1.888 = Severe Risk: Hackers were able to access Evite's network, which allowed them to download an inactive data storage file that contained the personal information of millions of their customers. Despite being notified of the breach on April 15th, the company is only now acknowledging the breach. Their slow response time and lax security standards will now require them to incur the fees of third-party cybersecurity analysts as well as cascading reputational costs that are difficult to quantify and even more challenging to repair. In the meantime, the company is encouraging users to reset their passwords, a modest first step for such a traumatic incident.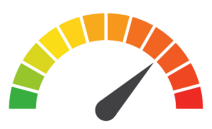 Individual Risk: 2.428 = Severe Risk: The compromised information could include names, usernames, email addresses, dates of birth, phone numbers, and mailing addresses. Fortunately, social security numbers and financial data were not included as part of the breach. However, since this information was already discovered on the Dark Web, those impacted by the breach should immediately attain credit and identity monitoring services to secure their credentials.
Customers Impacted: 422,600
How it Could Affect Your Customers' Business: When organizations are compromised in a data breach, their response becomes a critical metric in restoring their users' trust. In this case, the company was slow to respond to the breach, delaying their messaging by several months. When exposed information makes its way to the Dark Web, timing is of the essence, and understanding what happens to the information accessed in the data breach can provide employees or customers with confidence in the integrity of their personal information or credentials. Partnering with an MSP can provide the insight necessary to achieve this.
Risk Levels:
1 - 1.5 = Extreme Risk
1.51 - 2.49 = Severe Risk
2.5 - 3 = Moderate Risk
*The risk score is calculated using a formula that considers a wide range of factors related to the assessed breach.