https://www.infosecurity-magazine.com/news/utah-company-unsecured-server/
Exploit: Unsecured Database
Premier Diagnostics: Medical Testing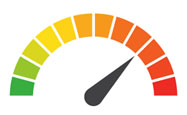 Risk to Business: 1.872 = Severe Utah medical testing company Premier Diagnostics has exposed the sensitive information of more than 50,000 customers by storing personally-identifying information on an unsecured server. The breach at Premier Diagnostics was discovered by researchers and contains sensitive customer data including scans of passports, health insurance ID cards, and driver's licenses. Patients affected are from Utah, Nevada and Colorado..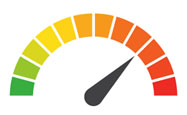 Individual Risk: 1.612 = Severe Patients should be aware of this information being used for identity theft and spear phishing.
Customers Impacted: 50,000
How it Could Affect Your Customers' Business: Sensitive PII requires stong protection, esopecially in the medical sector, because failure to keep it safe incurs huge fines.
Risk Levels:
1 - 1.5 = Extreme Risk
1.51 - 2.49 = Severe Risk
2.5 - 3 = Moderate Risk
*The risk score is calculated using a formula that considers a wide range of factors related to the assessed breach.