Hackers stole $2.3 million by using a phishing scam on Manor Independent School District
https://www.usatoday.com/story/money/2020/01/17/email-phishing-scam-texas-school-district-manor/4498270002/
Exploit: Phishing scam
Manor Independent School District: Public school district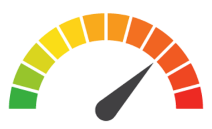 Risk to Small Business: 1.777 = Severe: Hackers successfully executed a phishing scam against employees, and they used the stolen credentials to siphon $2.3 million from the district. It took three separate transactions to acquire a significant sum, but their efforts were ultimately successful. The lost funds are just the start of an expensive process that will undoubtedly involve updating cybersecurity protocols, implementing employee awareness training, and upgrading IT infrastructure.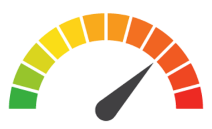 Individual Risk: 2.428 = Severe: While the phishing scam didn't compromise the district's data, those implicated in the scheme submitted their account credentials to cybercriminals. They will need to update their account information to ensure its long-term security. At the same time, they should closely monitor their other accounts for unusual or suspicious activity.
Customers Impacted: Unknown
How it Could Affect Your Customers' Business: While some companies might be reticent to invest in employee awareness training, this incident demonstrates that the cost of a successful phishing scam far exceeds the expense of preventative measures. The district is working to recoup lost funds but is not likely to emerge unscathed. This news offers a cautionary tale for organizations of all shapes and sizes; preventative measures are only effective if they are implemented before a breach occurs.
Risk Levels:
1 - 1.5 = Extreme Risk
1.51 - 2.49 = Severe Risk
2.5 - 3 = Moderate Risk
*The risk score is calculated using a formula that considers a wide range of factors related to the assessed breach.