Exploit: Phishing attack
Los Angeles County Department of Health: Government agency responsible for overseeing health initiatives in Los Angeles County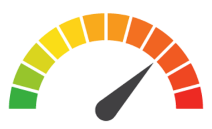 Risk to Small Business: 1.555 = Severe: On March 28th, an employee at a third-party contractor opened a phishing email that gave hackers access to the company's data, which included personally identifiable information from the Los Angeles Department of Health. Although the data was encrypted, the email account also contained the encryption keys, which functionally nullified this security feature. As the second-largest health system in the United States, the agency oversees many clinics and hospitals that could be impacted by this attack. Now, the Los Angeles County Department of Health is tasked with reinforcing its cybersecurity standards while they support their constituents who were harmed in the attack.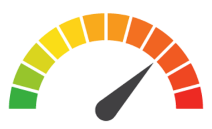 Individual Risk: 2.285 = Severe: The data breach exposed sensitive patient information, including names, addresses, dates of birth, medical record numbers, and Medi-Cal identification numbers. In addition, two patients had their Social Security numbers compromised. Although patients were not the target of the attack and authorities haven't found evidence that their information is being misused, personally identifiable information can quickly make its way to the Dark Web where it can be used to perpetrate financial and identity crimes. Therefore, those impacted by the breach should enroll in the provided credit and identity monitoring services to ensure their data's continued integrity.
Customers Impacted: 14,591
How it Could Affect Your Customers' Business:  Phishing attacks are an easy way for hackers to circumvent security standards by relying on employee ignorance and indifference to gain access to sensitive computer networks. Every organization can defend against these attacks by conducting awareness training with their employees. By equipping employees to identify and report phishing emails, organizations can effectively render these attacks ineffective.
Risk Levels:
1 - 1.5 = Extreme Risk
1.51 - 2.49 = Severe Risk
2.5 - 3 = Moderate Risk
*The risk score is calculated using a formula that considers a wide range of factors related to the assessed breach.