Exploit: Ransomware
La Porte County Government: Local government serving La Porte, Indiana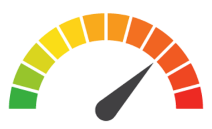 Risk to Small Business: 2.111 = Severe: A malware attack on the government's IT infrastructure rendered more than half of their servers unusable. The attack, which delivered a ransomware virus, cut off access to the county's website, email accounts, and other services. The remaining servers were taken offline to prevent malware from spreading further. The county purchased ransomware insurance last year, which will help offset the repair costs, but officials expect in order to fully recovery it will come at a significant expense.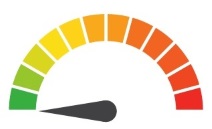 Individual Risk: No personal information was compromised in the breach.
Customers Impacted: Unknown
How it Could Affect Your Customers' Business: Ransomware attacks on government agencies and institutions are on the rise, making a response plan a must-have element of any cybersecurity initiative. La Porte officials demonstrated many benefits of these plans, including rapid response capabilities, clear communication channels, and proper insurance to reduce the expense of an attack. Of course, surveying your organization's IT infrastructure should be a top priority as well, since it can prevent an attack before it occurs.
Risk Levels:
1 - 1.5 = Extreme Risk
1.51 - 2.49 = Severe Risk
2.5 - 3 = Moderate Risk
*The risk score is calculated using a formula that considers a wide range of factors related to the assessed breach.