Exploit: Software vulnerability
Lewes Board of Public Works: Public works department in Lewes, Delaware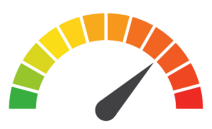 Risk to Small Business: 1.666 = Severe: The Department of Homeland Security notified the Lewes Board of Public Works that a software vulnerability allowed hackers to copy customer information from their network. The board responded by isolating their customer information system and developing improvements to prevent a similar attack in the future. It's unclear why the board's own cybersecurity apparatus didn't identify the threat, requiring a federal agency to intervene and communicate knowledge of the breach. Now, the board is faced with repairing its reputation while ensuring that their customers can successfully protect their personal data and financial information.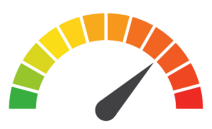 Individual Risk: 2.429 = Severe: Hackers gained access to customers' personal information including their names, email addresses, payment card information, bank account details, account numbers, and more. Those impacted by the breach are encouraged to monitor their credit card and banking statements for possible misuse and to reset their account passwords.
Customers Impacted: Unknown
How it Could Affect Your Customers' Business: Customers shouldn't be expected to navigate a data breach on their own. Despite their public communication, the Lewes Board of Public Works hasn't offered any services to support customers impacted by the breach. By providing adequate assistance or showing initiative through awareness and training, companies can ensure that their customers can recover from a breach. In a world that is becoming increasingly cyber-vigilant, this can have the dual benefit of restoring brand reputation and trust in the wake of a cybersecurity incident.
Risk Levels:
1 - 1.5 = Extreme Risk
1.51 - 2.49 = Severe Risk
2.5 - 3 = Moderate Risk
*The risk score is calculated using a formula that considers a wide range of factors related to the assessed breach.