https://www.bleepingcomputer.com/news/security/hacker-selling-twitter-account-data-of-54-million-users-for-30k/
Exploit: Hacking
Twitter: Social Media Network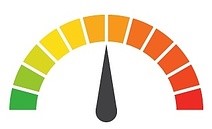 Risk to Business: 2.783 = Moderate
Cybercriminals say that they've exploited a vulnerability in the Twitter platform to obtain data about 5.4 million accounts. Altogether, bad actors claim to have snatched data from 5.4 million accounts, with the data now up for sale on a hacker forum for $30,000. Twitter was alerted to the exploit in January 2022 and fixed it quickly, but the damage had already been done. The method used to scrape the data was similar to an attack on Facebook in 2021. Twitter has not confirmed or denied the attack as of press time, saying that the incident is under investigation.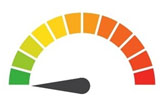 Individual Impact:
No information about consumer/employee PII, PHI or financial data exposure was available at press time.
How It Could Affect Your Customers' Business: Cybercriminals are always happy to exploit vulnerabilities and security gaps that allow them to obtain data.
Risk Levels:
1 - 1.5 = Extreme Risk
1.51 - 2.49 = Severe Risk
2.5 - 3 = Moderate Risk
*The risk score is calculated using a formula that considers a wide range of factors related to the assessed breach.