https://www.jdsupra.com/legalnews/ondeck-announces-data-breach-impacting-8105356/
Exploit: Hacking
OnDeck Capital: Financial Services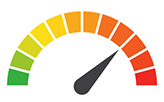 Risk to Business: 1.872 = Severe
OnDeck has disclosed that the company experienced a data breach after an unauthorized party gained access to the company's computer network and transferred sensitive data to a private cloud storage account. OnDeck says that it first detected suspicious activity on March 10 and immediately shut down access to all affected devices. But three days later, OnDeck determined that the attackers had copied sensitive data to a private cloud storage account. On March 17, OnDeck's team of investigators gained control over the cloud storage account, recovered the data, and shut down access, but there's no word on what the threat actor might have done with the data.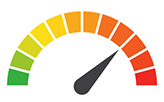 Risk to Business: 1.721 = Severe
The customer data that was compromised may include names, Social Security numbers, tax ID numbers, driver's license numbers, passport numbers, financial account/payment card account numbers, and medical or health insurance information.
How It Could Affect Your Customers' Business: Entities in the financial services sector need to take extra precautions against trouble because it was 2021's hardest hit sector for ransomware attacks.
Risk Levels:
1 - 1.5 = Extreme Risk
1.51 - 2.49 = Severe Risk
2.5 - 3 = Moderate Risk
*The risk score is calculated using a formula that considers a wide range of factors related to the assessed breach.