Exploit: Unauthorized network access
Opko Health: Medical testing company focused on diagnostics and pharmaceuticals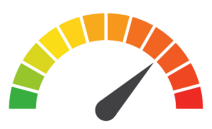 Risk to Small Business: 1.666 = Severe: A data breach at the company's former collections vendor has compromised personal information for hundreds of thousands of the company's customers. The lab recently switched its collections services to another provider and requested that the compromised collections agency stop pursuing requests on its customers. Despite the fact that the breach originated with a third-party provider, Opko Health is now responsible for restoring order and supporting their customers in the aftermath of the breach.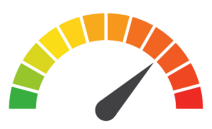 Individual Risk: 2.288 = Severe: This particular incident is incredible in its scope and duration. Unauthorized activity occurred between August 1, 2018 and March 30, 2019, and hackers gained access to customers' names, credit card numbers, bank account information, email addresses, addresses, phone numbers, and account information.
Customers Impacted: 422,600
How it Could Affect Your Customers' Business: Even when data breaches don't originate on-site, a holistic response plan is critical. Not only do companies need to reevaluate the cybersecurity priorities of their trusted partners, but they must train their employees to avoid such an incident from ever occurring. Working with a qualified MSP that leverages identity monitoring solutions can help mitigate the damage of a data breach.
Risk Levels:
1 - 1.5 = Extreme Risk
1.51 - 2.49 = Severe Risk
2.5 - 3 = Moderate Risk
*The risk score is calculated using a formula that considers a wide range of factors related to the assessed breach.