https://www.bleepingcomputer.com/news/security/american-dental-association-hit-by-new-black-basta-ransomware
Exploit: Ransomware
American Dental Association: Professional Organization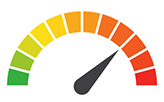 Risk to Business: 1.802 = Severe
The American Dental Association (ADA) was hit by a ransomware attack, allegedly conducted by new ransomware group Black Basta. The attack disrupted various online services, telephones, email, and webchat. Outage at the ADA website has caused some online services to be inaccessible, including the ADA Store, the ADA Catalog, MyADA, Meeting Registration, Dues pages, ADA CE Online, the ADA Credentialing Service and the ADA Practice Transitions.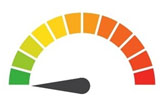 Individual Impact:
No information about consumer/employee PII, PHI or financial data exposure was available at press time.
How It Could Affect Your Customers' Business: The healthcare sector has been under siege from cybercriminals and the pressure isn't letting up anytime soon.
Risk Levels:
1 - 1.5 = Extreme Risk
1.51 - 2.49 = Severe Risk
2.5 - 3 = Moderate Risk
*The risk score is calculated using a formula that considers a wide range of factors related to the assessed breach.