Exploit: Phishing scam
Special Olympics NY: Nonprofit organization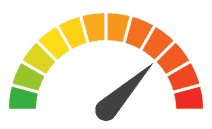 Risk to Small Business: 2.222 = Severe: Cybercriminals hacked the organization's network and used this access to send phishing emails to its previous donors. Special Olympics NY contacted those impacted by the event, asking them to disregard the phishing communication and to offer confidence that their data was secure. Criminals created a sense of urgency by alerting donors that an automatic donation for $1,942,49 was scheduled to debit in two hours, and the emails invited users to confirm their donation by inputting their personal data on a malicious website.
Individual Risk: No personal information was compromised in the breach.
Customers Impacted: Unknown
How it Could Affect Your Customers' Business: While it's unclear how cybercriminals accessed the organization's communications platform, it's possible that they walked right through the proverbial front door. With millions of user logins available on the Dark Web many hackers have critical login information available at their fingertips. Unfortunately, the consequences for businesses can be devastating. For Special Olympics NY, it's possible that this event could discourage donors from contributing in the future, a damaging blow to one of their critical revenue streams.
Risk Levels:
1 - 1.5 = Extreme Risk
1.51 - 2.49 = Severe Risk
2.5 - 3 = Moderate Risk
*The risk score is calculated using a formula that considers a wide range of factors related to the assessed breach.