Exploit: Ransomware
Monroe College: Private for-profit college and graduate school based in New York City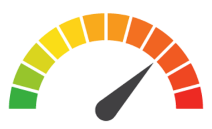 Risk to Small Business: 1.888 = Severe: The college endured a ransomware attack that disabled network services at its three campuses. The perpetrators issued a demand for $2 million in Bitcoin to release the encrypted files that likely include most of their critical data for executing business and educational activities. While classes remain in session, all of the school's email and website-based activities are inaccessible. Monroe College outsources its payroll, which preserved those services during the attack. Unfortunately, the school now has to decide between paying the exorbitant ransom and incurring the considerable cost of recovering network systems. Either way, it will be an expensive recovery process for Monroe College.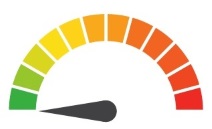 Individual Risk: No personal information was compromised in the breach.
Customers Impacted: Unknown
How it Could Affect Your Customers' Business:  Monroe College is just the latest in a series of academic institutions impacted by a ransomware attack. These attacks significantly curtail their operations while costing precious funds that are earmarked for academics. Therefore, it's imperative to understand potential vulnerabilities before such an attack occurs. Given the high expense of recovery, the slew of negative press, and the opportunity cost associated with a ransomware attack, the relatively affordable cost of examining network vulnerabilities and compromised credentials is a bargain.
Risk Levels:
1 - 1.5 = Extreme Risk
1.51 - 2.49 = Severe Risk
2.5 - 3 = Moderate Risk
*The risk score is calculated using a formula that considers a wide range of factors related to the assessed breach.