Exploit: Unauthorized database access
Los Angeles Police Department: Local police department serving Los Angeles, California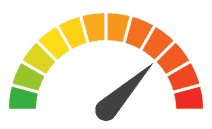 Risk to Small Business: 1.666 = Severe: A hacker gained access to the department's database housing information on thousands of recruits, compromising sensitive personal information for thousands of potential officers in the process. While the department is taking steps to protect their network going forward, they neither knew they were breached nor accounted for their officers' data security before the incident occurred. Consequently, their officers' personal information is available to untold bad actors.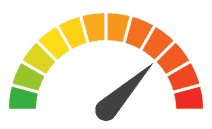 Individual Risk: 2.428 = Severe: When hackers contacted the department, they revealed that the personal information included names, partial social security numbers, dates of birth, email addresses, and application credentials. The breach extends to officers, trainees, recruits, and applicants, and those impacted by the breach should attain the credit and identity monitoring services necessary to ensure that their information isn't being used for nefarious purposes.
Customers Impacted: 20,000
How it Could Affect Your Customers' Business: Data breaches are a veritable PR nightmare for any company, and this is especially true when prized community members, like police officers, are victimized by the incident. Since this information can quickly make its way to the Dark Web, organizations can begin repairing the damage by verifying that this information isn't being used to perpetuate further crimes. Moreover, offering supportive services, like comprehensive identity theft restoration, provides the support that victims need to recover from a data breach.
Risk Levels:
1 - 1.5 = Extreme Risk
1.51 - 2.49 = Severe Risk
2.5 - 3 = Moderate Risk
*The risk score is calculated using a formula that considers a wide range of factors related to the assessed breach.