https://www.databreaches.net/hackers-hit-mass-background-check-firm-used-by-state-agencies-universities/
Exploit: Hacking
Creative Services Inc.: Employment Investigations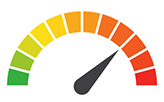 Risk to Business: 1.721 = Severe
Hackers cracked into Massachusetts background check firm Creative Services and snatched highly sensitive personal records on more than 164,000 job-seekers and license applicants on November 26, 2021. The company's internal investigation determined that an unauthorized party may have copied certain files on the company's computer systems. This is a particularly tricky incident because of the confidential nature of the information that this firm handles.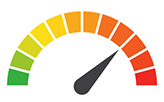 Individual Risk: 1.763 = Severe
Investigators found that the hackers obtained access to names, dates of birth, Social Security numbers and driver's license numbers in the attack as well as access to other sensitive data that could be used for nefarious purposes
How It Could Affect Your Customers' Business: This kind of sensitive information isn't what anyone wants falling into the wrong hands and should be stored with extra safety.
Risk Levels:
1 - 1.5 = Extreme Risk
1.51 - 2.49 = Severe Risk
2.5 - 3 = Moderate Risk
*The risk score is calculated using a formula that considers a wide range of factors related to the assessed breach.