Exploit:Unauthorized network access
Dominion National: Health insurer providing dental and vision benefits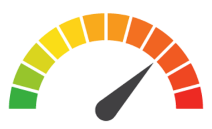 Risk to Small Business: 1.333 = Extreme Risk: An internal notification alerted company officials of a data breach that occurred in 2010. When hackers breached the insurance provider's network, they gained access to the sensitive information of beneficiaries. In response, the company cleaned its servers to eradicate any unauthorized users from the platform. While it's common for data breaches to go undetected, ten years is certainly a long time to recognize a vulnerability. As a result, Dominion National will face increased media scrutiny over its cybersecurity capabilities, along with the high cost of updating their security standards and helping their customers recover from the incident.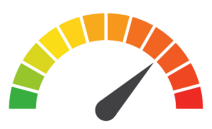 Individual Risk: 1.857 = Severe Risk: Although the company hasn't released specifics on the scope of the incident, the unusual exposure length makes it possible for the damage to be extensive. Those impacted may have had their names, addresses, dates of birth, email addresses, social security numbers, taxpayer IDs, bank details, and other insurance-related details compromised. Dominion National has offered identity monitoring and recovery services to those impacted by the breach.
Customers Impacted: Unknown
How it Could Affect Your Customers' Business: A data breach is an embarrassing and costly episode for any company, especially when it takes nearly a decade to discover the incident. The first step to recovery is supporting those impacted by the breach, which certainly includes helping them verify the integrity of their information. By addressing their customers first, organizations begin rebuilding their tarnished reputation at a time when they will already incur ancillary expenses that stem from a cybersecurity incident.
Risk Levels:
1 - 1.5 = Extreme Risk
1.51 - 2.49 = Severe Risk
2.5 - 3 = Moderate Risk
*The risk score is calculated using a formula that considers a wide range of factors related to the assessed breach.