Exploit: Unauthorized database access
Wisconsin Diagnostic Laboratories: Developer of portable document format software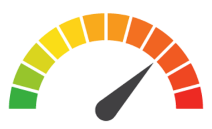 Risk to Small Business: 2.111 = Severe: Bad actors hacked into Foxit Software's database, which contained the personal details of customers using the platform with a free account. In response, the company is encouraging all users to reset their passwords. In a competitive software environment, Foxit Software will have to grapple with the financial and reputational implications of a data breach, both of which can significantly impact the company's bottom line.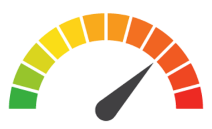 Individual Risk: 2.428 = Severe: The accessed database included "My Account" data that contained personal information such as names, email addresses, passwords, phone numbers, company names, and IP addresses. It's unclear if passwords were encrypted, and Foxit is warning customers to be wary of phishing scams that could leverage compromised data to promulgate damaging campaigns.
Customers Impacted: Unknown
How it Could Affect Your Customers' Business: Customers and employees are increasingly unwilling to remain with platforms that can't protect customer data, making data breaches a logistical and PR nightmare for any company. Therefore, when information is compromised, companies need to be swift and robust in their response. Providing supportive services that can identify how data is used after it is stolen can hasten a holistic recovery effort.
Risk Levels:
1 - 1.5 = Extreme Risk
1.51 - 2.49 = Severe Risk
2.5 - 3 = Moderate Risk
*The risk score is calculated using a formula that considers a wide range of factors related to the assessed breach.