https://www.jdsupra.com/legalnews/allone-health-resources-inc-discovers-8173610/
Exploit: Business Email Compromise (BEC)
AllOne Health Resources: Insurance Company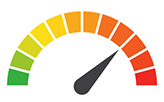 Risk to Business: 1.672 = Severe
AllOne Health Resources, Inc. Has experienced a data breach as the result of a business email compromise attack. The company says that an unauthorized party gained access to sensitive consumer data contained on its network after landing the BEC attack. According to AllOne Health, the company discovered the breach after it realized that the company's finance department had sent several wire transfers to a fraudulently created bank account. That prompted an investigation which revealed that bad actors had gained access to an employee's email account and snatched sensitive data.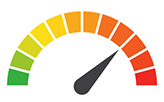 Individual Risk: 1.703 = Severe
Exposed information includes the names, addresses, dates of birth, driver's license numbers, Social Security numbers and health information of 13,669 individuals.
How It Could Affect Your Customers' Business:A data security disaster in the healthcare sector is extra expensive and damaging after regulators weigh in.
Risk Levels:
1 - 1.5 = Extreme Risk
1.51 - 2.49 = Severe Risk
2.5 - 3 = Moderate Risk
*The risk score is calculated using a formula that considers a wide range of factors related to the assessed breach.