https://www.securityweek.com/glass-and-metal-packaging-giant-ardagh-group-discloses-cyberattack
Exploit: Hacking
Gas South, LLC.: Natural Gas Company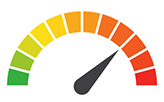 Risk to Business: 1.929 = Severe
Atlanta, Georgia natural gas provider Gas South has disclosed a data breach that may have exposed consumer data. The company says that an unauthorized party had access to its network between February 13 and February 23, 2022, with access to sensitive consumer data related to 38,000 individuals. Gas South is the largest natural gas provider in the Southeastern United States.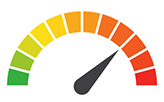 Individual Risk: 2.215 = Severe
The consumer information exposed may have included customers' Social Security numbers, driver's license numbers and financial data.
How It Could Affect Your Customers' Business: Utilities and other infrastructure targets have been under the gun for the last year, with 14 of 16 critical infrastructure sectors hit by a cyberattack in 2021.
Risk Levels:
1 - 1.5 = Extreme Risk
1.51 - 2.49 = Severe Risk
2.5 - 3 = Moderate Risk
*The risk score is calculated using a formula that considers a wide range of factors related to the assessed breach.