Exploit: Phishing attack
Ameritas: Insurance company operating as a subsidiary of Ameritas Mutual Holding Company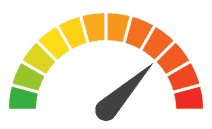 Risk to Small Business: 1.777 = Severe: Several employees fell for a phishing scam and provided their credentials to hackers who used that information to access customer data. The insurance company disabled the affected accounts and issued a company-wide, mandatory password reset. The company's quick actions certainly prevented the data breach from becoming more expansive, but even temporary access can allow hackers to inflict significant damage on a company's data security. Because Ameritas failed to adequately prepare their employees for a phishing scam, they will now incur the significant cost of hiring an external security firm to shore up their data integrity, even as they face the less quantifiable reputational cost that always accompanies a data breach.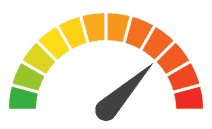 Individual Risk: 2.285 = Severe: Hackers accessed customers' personally identifiable information, including names, addresses, email addresses, social security numbers, and policy numbers. Ameritas is offering one year of free credit and identity monitoring services, and anyone impacted by this data breach should enroll in these programs. At the same time, they should diligently monitor their accounts for unusual or suspicious activity.
Customers Impacted: Unknown
How it Could Affect Your Customers' Business: The cost of a data breach is higher now than ever before, which makes a preventable data breach even more egregious. Consequently, awareness training should be a top priority for every company. The expense of credit and identity monitoring services, reputational damage, and IT upgrades far exceeds the awareness training that can prevent phishing scams from compromising customer data.
Risk Levels:
1 - 1.5 = Extreme Risk
1.51 - 2.49 = Severe Risk
2.5 - 3 = Moderate Risk
*The risk score is calculated using a formula that considers a wide range of factors related to the assessed breach.