Exploit: Ransomware
Richmond Heights City Hall: Local government offices for Richmond Heights, Ohio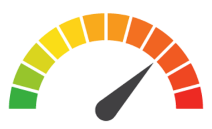 Risk to Small Business: 2.111 = Severe Risk: When an employee opened a phishing email, it unleashed ransomware that disrupted City Hall's IT infrastructure. The malware encrypted the employee's files and displayed a ransom note on the screen that demanded payment in Bitcoin to restore services. While the ransomware disabled the city's computers and servers, their email and internet services were not impacted in the attack. Fortunately, the city-maintained backups that allowed them to restore their files without paying the ransom.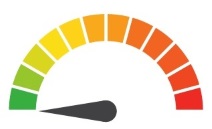 Individual Risk: No personal information was compromised in the breach.
Customers Impacted: Unknown
How it Could Affect Your Customers' Business: Ransomware can have catastrophic consequences for any organization, but this incident is a reminder that they are often initiated by subtle mistakes. In this case, a single phishing email could have compromised the IT infrastructure for an entire city government. Maintaining adequate backup services and other restorative processes are critical to recovering from a ransomware attack but protecting against the methods that are frequently used to deploy these attacks is equally important.
Risk Levels:
1 - 1.5 = Extreme Risk
1.51 - 2.49 = Severe Risk
2.5 - 3 = Moderate Risk
*The risk score is calculated using a formula that considers a wide range of factors related to the assessed breach.