https://www.govtech.com/education/k-12/new-jersey-district-cancels-finals-after-ransomware-attack
Exploit: Ransomware
Tenafly Public Schools: Local Government Entity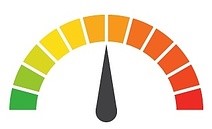 Risk to Business: 2.827 = Moderate
Tenafly Public Schools was forced to cancel student final exams and resort to low-tech teaching methods to finish out the school year after ransomware had encrypted data on some computers in the district's network. A Tenafly Public School District spokesperson said that administrators first identified the security incident Thursday and discovered that it involved the encryption of data by ransomware on some computers in the district's network. The spokesperson went on to explain that the district's technology department responded by isolating devices, shutting down the districtwide computer system, launching an investigation and hiring outside cybersecurity experts. No word on whether or not a ransom was or will be paid.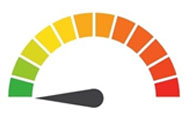 Risk to Business: 1.822 = Severe
According to PCS, the breach resulted in the names, Social Security numbers, driver's license numbers and state identification numbers being compromised
How It Could Affect Your Customers' Business: Financial Services & Banking was the sector that experience the most ransomware attacks in 2021 and that pace isn't slowing down.
Risk Levels:
1 - 1.5 = Extreme Risk
1.51 - 2.49 = Severe Risk
2.5 - 3 = Moderate Risk
*The risk score is calculated using a formula that considers a wide range of factors related to the assessed breach.